For over 20 years Ben Maiorana Entertainment has specialised in band promotions across Australia, in major venues, theatres and casinos.

Our exclusive artists are available for your entertainment needs.
Australian Music Legend Lonnie Lee has said, "Very few promoters in our industry have been as influential in promoting, touring and honouring musical eras, as Ben Maiorana has. So the comparisons with the late great Lee Gordon and Ivan Dayman cannot go unnoticed"
Shows
Come and see the incredible shows we are putting on now
Elvis: One Night In Vegas
Come and relive and experience what it would have been like to see Elvis Presley Live In Concert.

Internationally Renowned Mark Anthony who has been regarded as the very best Elvis Presley Tribute artist in the World today will transport you to that very time when Elvis Presley ruled the world and dominated the record charts in the 50's, 60's and 70's with his unique raw energy, dynamic voice and sensational stage presence.

All the glamour all the costumes all the greatest hits all on one big night to remember as "The Chosen One" Mark Anthony takes you on a journey with a full Live band to experience why Elvis Presley was known as The White King Of Rock n Roll.


Buy Tickets
Date
City
Venue
Country
15/12/23
Redcliffe, QLD
Redcliffe Entertainment Centre
Australia
Buy Tickets
Promo Video
Direct from New York: Basile – Blame it on the Greek | Australian World Tour 2023
Explosive, Dynamic, and completely Original, are just some of the words that have described one of the most powerful Entertainers in the Comedy World today! The EMMY nominated Basile has entertained millions of comedy fans in the United States, Canada, Europe, Australia, and Africa. Basile's unique blend of material, improvisation, and characters has made him one of the most sought-after comedians in the entertainment industry today.

The multifaceted, bilingual comedian is touring Worldwide to sold-out audiences with both of his unique shows of the "BasileLicious" World Tour (general audience in English) and his critically acclaimed series of Growing Up Greek in America," The Greek Mystique World Tour" (Greek/English speaking audiences). This comedy series is Greek themed and is spoken in both Greek and English and both show DVD's and Downloads are distributed Worldwide and have sold millions of copies.

Basile's voices and characters have been heard on Armed Forces Radio, Television, and Syndicated Radio as the voice of: "The God Father Of Soul, James Brown" in North America, and his comedy segments on XM/Sirius Satellite Radio. His recent Radio Show/Podcast, "A Pinch Of Basile" is now syndicated on selected radio stations in North America and throughout the world and on GreekBeatRadio.com & Grecian Echoes Radio.

Basile has over 100 television appearances throughout the world, Including: HBO, Showtime, Comedy Central, A & E, Dry Bar Comedy & the Tonight Show on NBC to name a few. Basile is also known for his voice work as Universal Studio's Bullwinkle J. Moose, as well as for the Cartoon Network and many Japanese Anime series. Recently, Basile was recently nominated for an EMMY for his work on ESPN's "30 for 30" series segment, "The Legend of Jimmy the Greek", as the voice of Jimmy "The Greek" Snyder (Syionidis).

Ladies and Gentlemen… Basile.
Buy Tickets
No shows booked at the moment.
Promo Video
Mark Vincent: Phantom Of The Opera & All The Classics
Australia's most successful tenor, internationally acclaimed sensation Mark Vincent, will be touring his brand new show An International Tribute To Andrew Lloyd Webber in 2022.
Buy Tickets
No shows booked at the moment.
Promo Video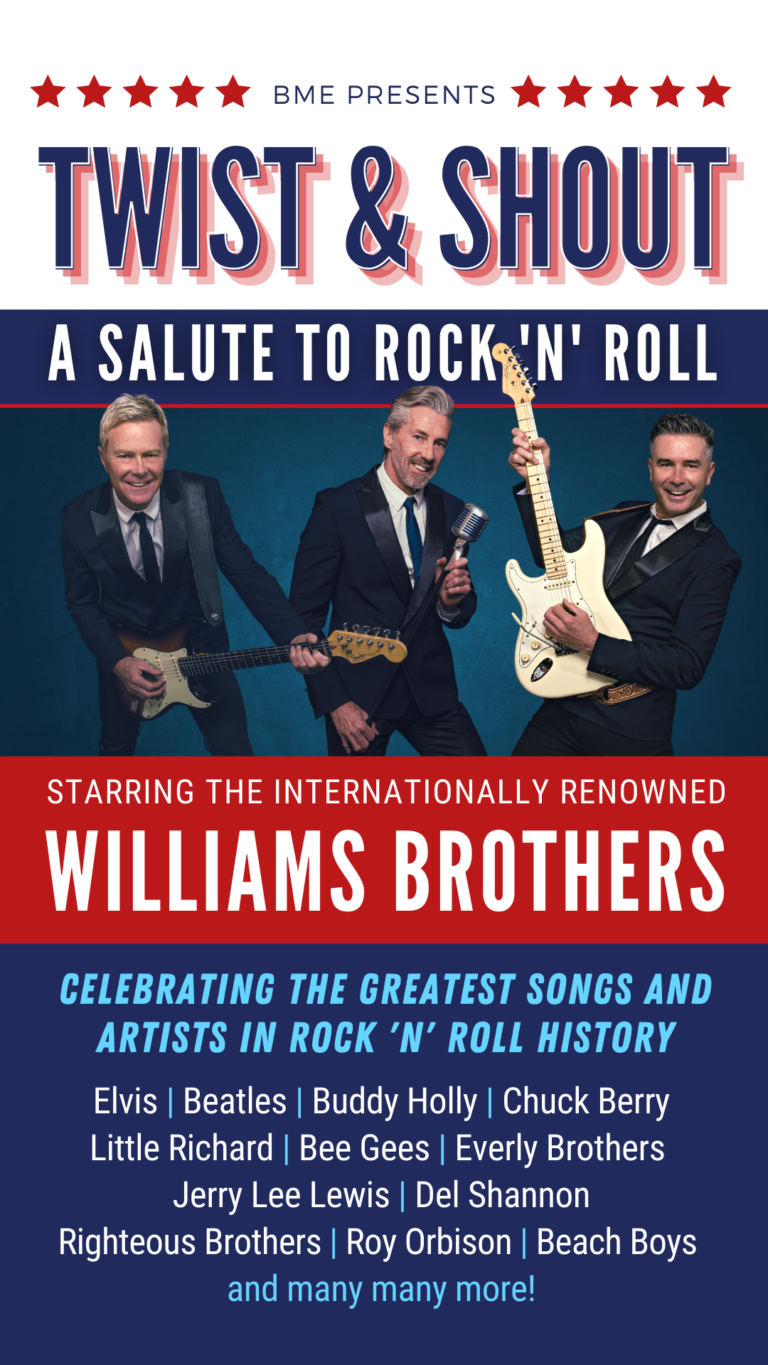 Twist & Shout: A Salute to Rock N Roll
Rock 'n' Roll fans this is the show that you all have been waiting for all the No 1 Hits of The Rock 'n' Roll Legends of the 50s and 60s. For the first time in Australia Rock 'n' Roll fans will embrace and celebrate all the classic No 1 hits of these music legends of all time.

Hit after massive hit the magical sounds come alive again with internationally renowned and one of Australia's most successful Vocal Trio's, The Williams Brothers. Supported by their own multi-award winning band The Shy Guys this show is a non-stop journey through the greatest songs of all time.
Buy Tickets
Date
City
Venue
Country
15/12/23
Geelong, VIC
Geelong Arts Centre
Australia
Buy Tickets
Promo Video
BABBA: An International ABBA Spectacular
BABBA – An International ABBA Spectacular

"The Most Loved and Authentic ABBA Show"

"Dare I Say It – As Good As ABBA – Molly Meldrum

"Endorsed by ABBA member Benny Anderson"

For 26years BABBA have been thrilling audiences worldwide with their superb re-creation of 70's super group ABBA and the legacy of hits they gave us.

Bring your dancing shoes dust off your flares and join the party as we celebrate all the iconic hits of 70's supergroup ABBA.

Buy Tickets
No shows booked at the moment.
Promo Video
Princesses Of Pop
'Magnificent' 'A triumph' 'A powerhouse performance'

In a masterful performance, Australian singer and actress Nikki Bennett takes us on a journey through the lives, loves and greatest hits of Australia's First Three Truly International Superstars;

JUDITH DURHAM
HELEN REDDY
OLIVIA NEWTON JOHN

Features the massive hits:
Georgy Girl, I Am Woman, Hopelessly Devoted, I honestly Love You, The Carnival is Over, Magic, Delta Dawn, Let me Be There, Never Find Another You, I Don't Know How To Love Him, Xanadu, Summer Nights, I Am Australian and many, many, many, more!


Buy Tickets
No shows booked at the moment.
Promo Video
John Stephan: YOU GOT IT! A Salute to Roy Orbison
You Got It! A Salute to Roy Orbison is a live concert production starring Australian singing sensation, John Stephan. John is accompanied by some of Australia's best musicians performing Roy Orbison's major songs, including his 15 number 1 hits which made him an internationally recognised superstar. The show intertwines intimate stories about Roy, spoken by his son Wesley Orbison in the form of voice overs.
Promo Video
The Beatles: 50 Years On
Recreating the magic of The Beatles and Beatlemania including the timeless hits of John Lennon, Paul McCartney, George Harrison and Ringo Starr!

Come and relive all The Beatles classic hits in one sensational two hour concert experience presented by the world's premier 'Beatles' band, the sensational Beatle Boys.

Direct from sold out concerts in Canada, North America, South Africa and Asia, The Beatle Boys will transport audiences back to those incredible days when The Beatles dominated the music charts with as many as seven songs in the Top Ten starting at No. 1.

Hear every classic Beatles song that ever made it to No. 1 and relive the magic and unique sound that made The Beatles the greatest rock 'n' roll band the world has ever known. You'll hear and sing along to: "Help", "A Hard Day's Night", "Can't Buy Me Love", "Yesterday", "Love Me Do", "She Loves You", "Eleanor Rigby", "Hey Jude", "Let It Be", and many more; brought to Australian audiences with love from us to you.

Internationally recognised rock music guru and Beatles author Glenn A Baker describes The Beatle Boys thus: "The Fabulous Beatle Boys impress with their deft grasp of the Fab Four's entire span." Plus a microcosm of comments from those fortunate to have already seen this magnificent show.
Buy Tickets
Date
City
Venue
Country
15/12/23
Hobart
Wrest Point Casino
Australia
Buy Tickets
16/12/23
Launceston
Launceston Country Club
Australia
Buy Tickets
Bohemian Rhapsody: The Miracle Tour
Queen is amongst the greatest rock bands of the 20th century and Freddie Mercury is hailed by many as the most charismatic and flamboyant performer in contemporary rock. Now, fresh off the heels of the successful Bohemian Rhapsody movie, comes an all new Queen tribute show from well-known Australian Freddie Mercury impersonator Thomas Crane.

Thomas with his hot band Bohemian Rhapsody bring back to life the visual excitement, sound and stage energy as witnessed at a Queen concert. Queen, Bohemian Rhapsody will perform all the great hits like We Will Rock You, Crazy Little Thing Called Love, We Are The Champions, Radio Ga Ga, A Kind of Magic, I Want To Break Free, Another One Bites the Dust, Bohemian Rhapsody
Buy Tickets
Date
City
Venue
Country
09/12/23
Queanbeyan
The Q
Australia
Buy Tickets
Promo Video
Scot Robin: Buddy Holly In Concert
A Tribute to the Musical Legend Sensation Buddy Holly! 60th Anniversary Tour! Starring Internationally Renowned Scot Robin! Let's go back to where it all began – Rock & Roll at its very best!
Buy Tickets
No shows booked at the moment.
Promo Video
The EAGLES: 50th Anniversary Celebration Concert
Ben Maiorana & CC Entertainment P resent The EAGLES – Anniversary Celebration Concert playing venues August – October 2023.

The Eagles, who were one of the most successful musical acts of our time, released their self-titled debut album in 1972 and this concert puts the spotlight on songs from the extensive catalogue including, Take it easy, One of these nights, Desperado, The long run, New kid in town, I can't tell you why and of course Hotel California plus heaps more.

This unmissable homage concert features some exceptional guest vocalists including Mick Pealing (Stars), Hugh Wilson (Lenny Kravitz band), Mark Da Costa (Idol), Jessica Lingotti and special guest Lozz Benson (That Redhead/The Voice).

Inimitable and experienced creative director Joseph Calderazzo (The Bloomvilles /Jenny Morris) will coordinate a superb nine-piece band including Glenn Moorhouse (American Idiot), Ian Tilley (Boom Crash Opera), Bennett Livingston and Charmaine Ford.

So, get that peaceful easy feeling and take it to the limit one more time and book your tickets now!
Promo Video
Peter Powers
"69 of his own TV Shows in 5 different countries, broadcast on 30 networks worldwide".

He is back, more mischievous than ever and ready to astound you with his funniest and most hilarious show to date..
As one of the most successful and famous hypnotists in the world, Peter continues to innovate with unique, comedy content in his new return, live show tour.

He is the writer, producer and star of seven successful TV series, including: –, 'CELEBRITY SUPERPOWERS' – Australia & NZ, 'STREET HYPNOSIS' – UK, 'THE POWER OF ONE', BIG BROTHER & 'MESMERISED'– Australia, 'PETER POWERS' PAYBACK' – Holland, and a number of TV specials. These have been aired on over 30 networks worldwide.


Peter's ability to induce belly-aching laughter, and hold his audience spellbound, is the signature of his continued box-office success, making him a top theatre attraction.
His witty, unique and mischievous style of delivery delights audiences wherever he performs, from Pakistan, Thailand, Singapore to the Republic of Ireland
and beyond. Even the skeptics, he guarantees, will "Believe before they leave!"
Very cheeky and occasionally wild, Peter is certain to have you rolling in the isles with this wackiest of fun, fast-paced show that will leave you truly amazed and aching from laughter.
"If there's one show not to miss, this year, it's got to be Peter Powers"



"The Ali G of stage hypnosis" – The Sun

"Peter Powers is the number one today" – The Independent

"This man is a comedy genius" – Manning River Times

"Hilarious… funnier than any comedian" – Rodney Rude – Comedian

"The Most Entertaining Show Ever" – Mike Whitney – Sydney Weekender

"An Awesome Entertainer" – Fatty Vaughtin – The Footy Show

Buy Tickets
No shows booked at the moment.
Promo Video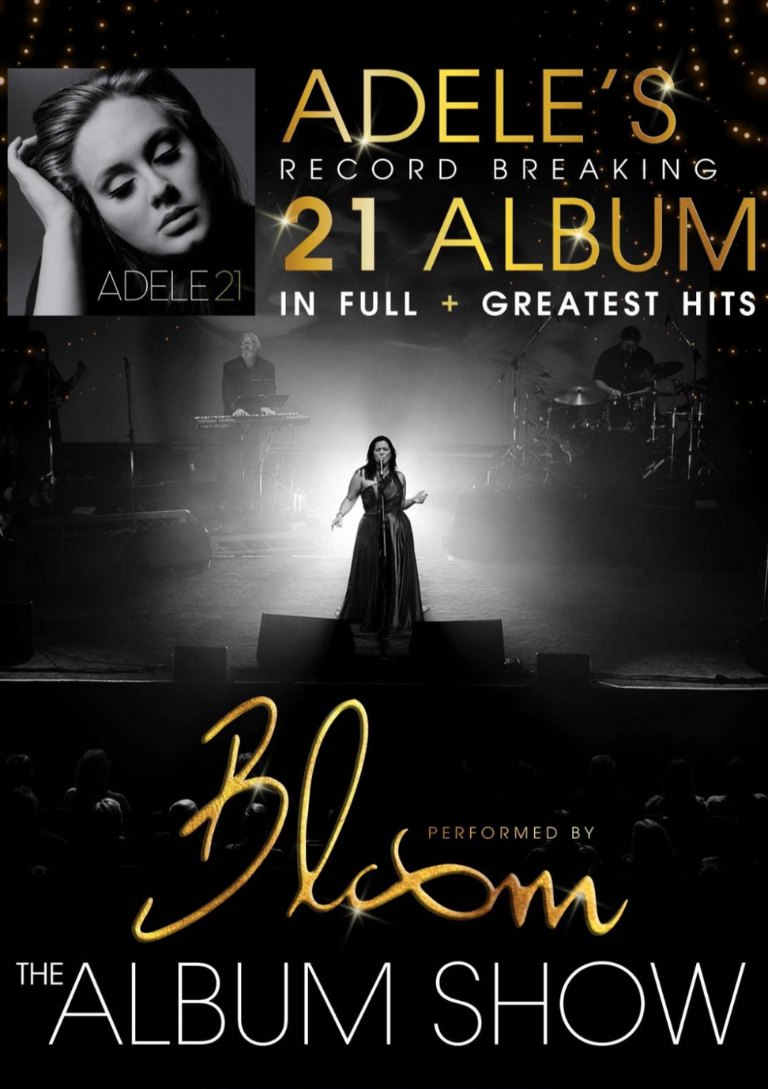 Bloom Sings Adele
With sold out performances both in Australia and New Zealand, Australia's brightest and internationally acclaimed singer/songwriter, Bloom, celebrates the hits of Adele with her effortless and soulful vocal resonance of the English singer, performing the powerhouse album that was 2011's 21 in full, plus some other great hits from Adele's catalogue.

In this concert production, you can hear the fan-favourites: "Rolling in the Deep" "Someone Like You" "Rumour Has It", "Turning Tables", "Set Fire to the Rain", "Send My Love", and many more.

Come and be charmed by the Australian vocal powerhouse that is Bloom and celebrate all that is Adele.
Buy Tickets
No shows booked at the moment.
Promo Video
50 Years On International Tribute To Sir Paul McCartney and Wings
50 Years On International Tribute To Sir Paul McCartney and Wings
Including The Timeless Classics Of The Beatles

Join us as we celebrate this magical milestone celebrating the 50th Year Anniversary of the World wide No 1 smash hit Album including the hit single "My Love".

Come and experience and relive all the great hits of Sir Paul McCartney & Wings together with the timeless classic hits of The Beatles in a spectacular 2 hour International Concert experience. Direct from sell out concerts in Canada & North America, South Africa and Asia Internationally Renowned artist John Kater will star in this highly acclaimed International tribute to Sir Paul McCartney & Wings. We are headed your way Brisbane together with the sensational vocals of John Kater together with his rockin live band consisting of some of the most in demand Australian musicians .

"The most exhilarating show I have seen in years" – I.M. 99.3FM
"'Something' was nothing short of magnificent" – Life Music Media
"It was one of those special nights" – R.C. Auckland NZ
"10/10 AWESOME EXCELLENCE" – Bruce JD on Ticketmaster

This will be one hot ticket !
Buy Tickets
No shows booked at the moment.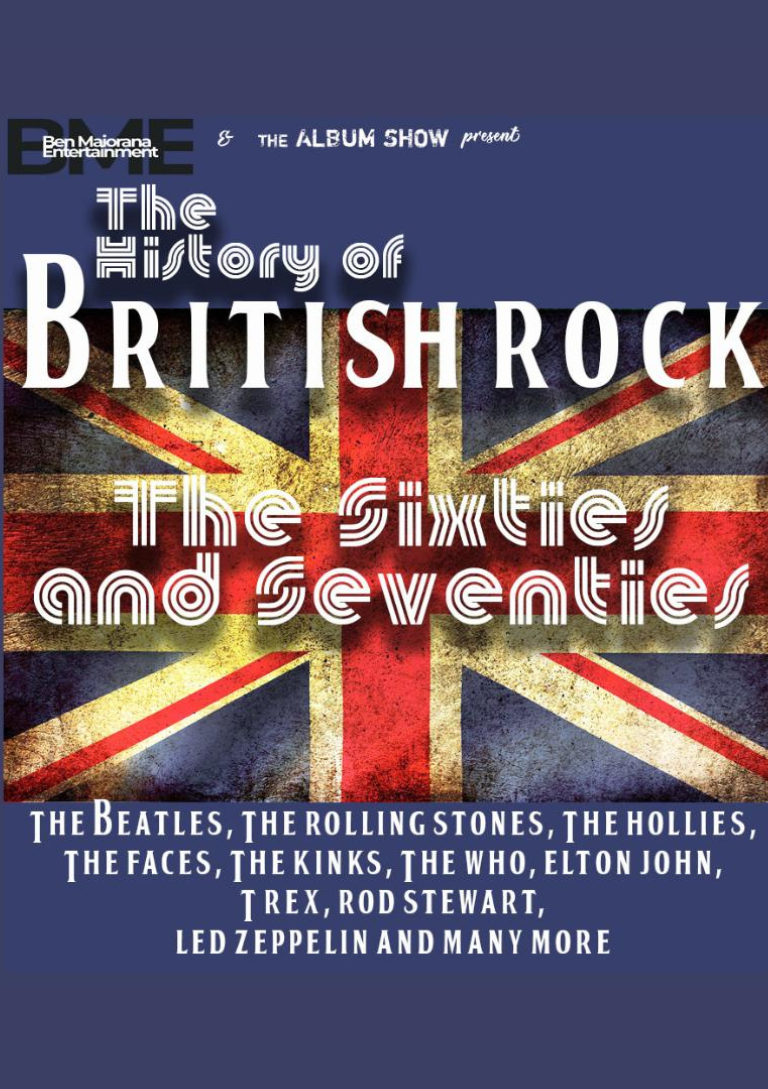 The History of British Rock – The Sixties and Seventies
The Album Show in conjunction with Ben Maiorana Entertainment, bring you a stunning 2 hour showcase of the "The History of British Rock – The Sixties and Seventies".

The importance of British Rock through the 60's and 70's can not be overstated. With the British invasion changing the pop landscape in the early 60's, the British Blues revolution taking this genre's music back to Americans in the mid 60's, the iconic seeds of Heavy Rock, delivering a massive stylistic shift in the late 60's, and Glam, Punk and pure Rock and Roll consistently leading the charge through the 70's, British Rock through this era can easily be seen as some of the most important music of the rock generation.

With a Full Live Band of some of the most accomplished musicians from all over the country, this show will lead you from the early 60's all the way through to the late 70's. Covering artists from The Beatles to Queen, from The Hollies to T-Rex. From the Stones to The Police. With a full visual accompaniment, the show promises to be a memorable night filled with more iconic songs than you can imagine, from a time in music that will remain pivotal from both a creative and social perspective
Buy Tickets
No shows booked at the moment.
Peter Byrne: FOREVER DIAMOND
From the Producers that brought you the hugely successful Production shows Roy Orbison & The Everly Brothers & Elvis If I Can Dream now have the pleasure in inviting you to come and relive the magic and the magical hits of superstar Neil Diamond in a two hour concert experience.

Rock N Roll Hall Of Fame and Grammy Award Winner Neil Diamond is a phenomenon who gives truly special and personal shows that legions of fans return to see again and again. A style that transcends music fads by consistently touching people of all ages and interests. The personal and magical interaction Diamond has on stage with an audience is legendary, breaking all box office records wherever he performs.

This is your opportunity to experience that same spontaneous display of energy and sensuality with the superb talents of Internationally Renowned Peter Byrne and his Award Winning International Production Forever Diamond, a show performing Neil Diamonds greatest hits spanning over three decades, in an uncanny portrayal that has to be seen to be believed.

Come and hear all the great hits such as – Sweet Caroline, Song Sung Blue, I am I Said, Cherry Cherry, Beautiful Noise, Cracklin Rosie, Crunchy Cranola Suite, Holly Holy, Solitary Man & many many more

Peter Byrne's capacity to recreate Neil Diamond to a standard which impressed Diamond's pianist on his last Australian tour says it all. Tom Hensley gave Peter a resounding nod of approval after seeing his Diamond tribute.

Irishman Byrne's singing voice is eerie in its likeness to the megastar and providing the impetus for Byrne's performance is a relentless pursuit to raise his Diamond act to a level that the man himself would endorse.

This International Production show is Endorsed by Music Legend Neil Diamond.

But with Peter's "Neil Diamond Forever" show recognised as the very best tribute to Neil Diamond there rarely seems to be an empty seat and the audiences keep coming back for more. With all his songs, they sing along, clap and show all the emotions that are found in every tune.

"It remains to be seen if Byrne, once reaches perfection strives to out-do his idol, however, the day I see a better Diamond, will be the day the man himself appears on stage… " (Adrain Revere…The Mercury)
Buy Tickets
No shows booked at the moment.
Promo Video
Artists
It is our talented artists that really make the shows spectacular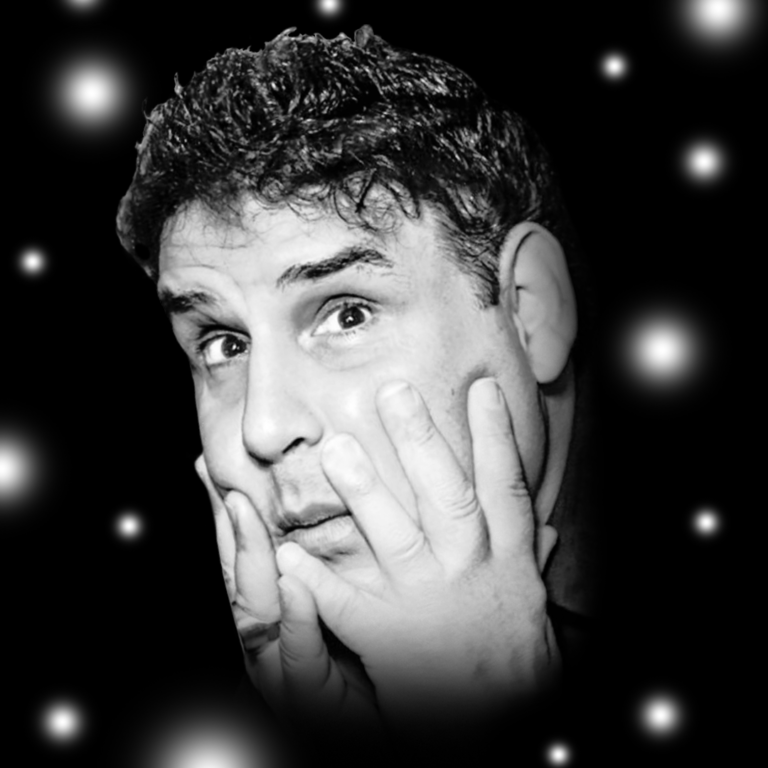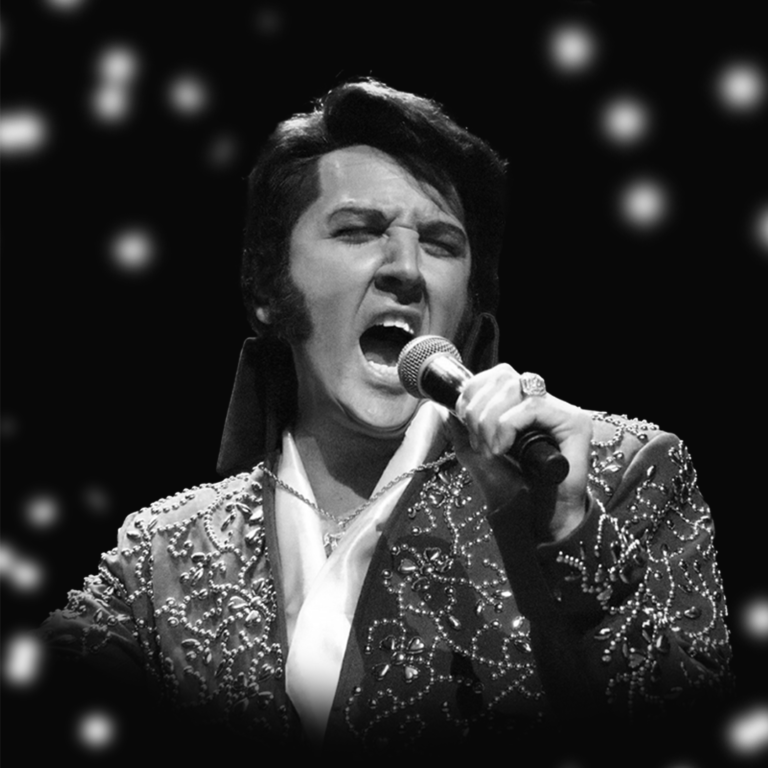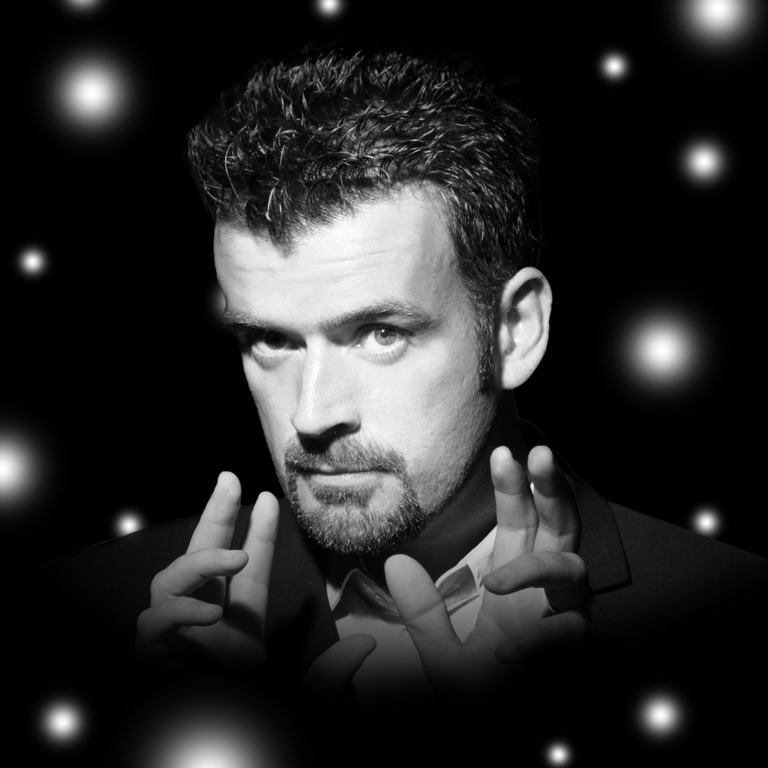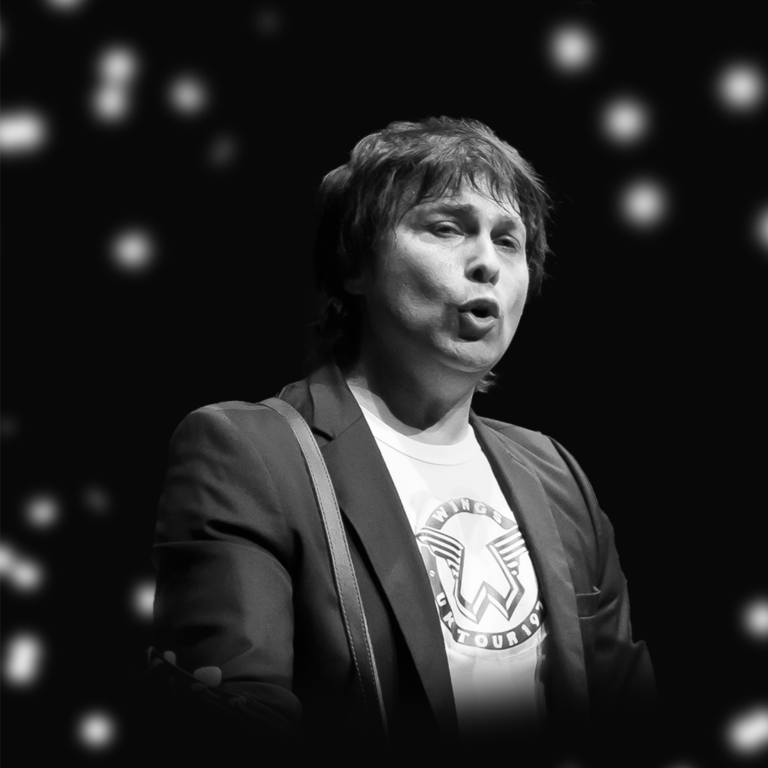 About
Get to know us and our story
For over 20 years we have been providing our clients with quality artists & quality production shows to major venues, theatres and casinos across Australia.
We pride ourselves on always maintaining our high level of service and dedication to always deliver a quality event to remember.
We provide quality entertainment and our exclusive artists are available for any special events, corporate functions, charity events, weddings, private parties, sports events, restaurant functions, fundraisers, Christmas & New Years Eve events. We can theme the event or production show to suit the client's special needs, we always closely work with our clients and pay full attention to all details regarding the event.
For a quality event or production show performance fulfilling your high expectations in making your event a huge success and a night to remember you can always recommend & guarantee the performance of Ben Maiorana Entertainment.
We are very proud to manage some of Australia's greatest entertainers. Please view our exclusive production shows we represent and we hope that we can assist you in making your event a night to remember.
Ben Maiorana
WHAT THEY SAY
Mark Vincent with Mirusia – WEST END TO BROADWAY
Fantastic show. Absolutely enjoyed the evening. Looking forward to your next show
Daphne S
Williams Brothers – BANDSTAND
FABULOUS, beautiful voices, just like their father and true gentlemen.
John M
Mark Anthony – ELVIS: IF I CAN DREAM
All I can say is Mark is absolutely amazing
Karen T
Wesley Orbison – A SALUTE TO ROY ORBISON
Thank you Wesley Orbison! We have been to 3 of John's Tribute to Roy Orbison concerts in Tamworth…amazing voice, amazing show
Gloria G
Thomas Crane – 50 YEARS ON! QUEEN BOHEMIAN RHAPSODY
That's The Best Freddie Mercury Impersonation I have seen YOU ROCK
Danni Minogue
Contact Us
Get in touch, we are here to help
DETAILS